Václav Cílek
Václav Cílek (b. 1955) is a Czech geologist, climatologist, writer, philosopher, and popularizer of science. He graduated from the Mining Institute and Faculty of Natural Science of Charles University, and became involved in the study of hydrothermal deposits. Later, he studied samples brought from the Moon by Russian satellites. Thirty years ago, he began to focus on climate change and environmental issues. He combines a knowledge of the humanities with the natural sciences. He is the author of around 400 scientific articles and several books, including the award-winning Inscapes and Landscapes and Makom Book of Places.
Since 1980, Cílek has been working at the Geological Institute of the Czech Academy of Sciences, where he specializes in the geology of the Cenozoic Era. He explores the interactions between the environment and civilization. From 2004 to 2012, he was the director of the Geological Institute of the Czech Academy of Sciences.
Cílek has published many books and articles in journals and newspapers, popularizing his subjects. Over his career, he has collaborated with Hospodářské Noviny, Lidové Noviny, Mladá Fronta DNES, Mladý Svět, Právo, Reflex, Respekt, Czech Television, and Czech Radio, among others. He was a co-creator of a TV series on the subject of the caves of the Czech Republic entitled The Underground Czech Republic in 2001.
In 2004, Cílek was awarded the Tom Stoppard Prize for his books Inscapes and Landscapes (2002) and Makom Book of Places. (2004). Additionally, he was named Laureate by the Minister of Ecology for his "valuable contribution to the popularization of Czech science, especially geology and climatology" (2007).
In 2009, he was awarded the Václav Havel Foundation VIZE 97 Prize.
Related content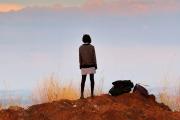 The focus of the expedition and workshops in the landscape around the Most Basin is on current changes in the heavily industrialized landscape, especially with regard to the loss of historical continuity, the transfers of geological layers and social structures, and current discussions about the abolition of territorial limits, as well as the potential for further degradation and exploitation of the landscape by extensive open cast mining. …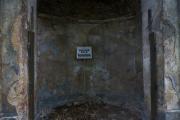 Václav Cílek presented his thoughts on the relationship between the past and the current situation of the Ore Mountains landscape. His field lecture included a walk to an ancient sanctuary--today an archaeological site located the hills near the Jezeří Chateau. …