Finnur Arnar Arnarson: Ignorant and Happy
About liking and disliking at the same time.
About being schizophrenic, ignorant and happy.
I love toasted bread.
I hate power plants.
I love driving in the highland.
I hate destroying pure nature.
I love Coke.
I hate aluminium plants.
I love watching Formula 1.
I hate pollution.
I love greenhouses.
I hate the greenhouse effect.
I love economic growth.
I hate large enterprises.
I love my new computer.
I hate mining.
I love Christmas lights.
I hate electric lines.
I love travelling abroad.
I hate too much tourism.
I love myself.
I hate myself.
Finnur Arnar Arnarson (b. 1965) works with video, text, and installation, finding his inspiration in familiar reality. Themes in his work include alienation from the environment, the objective and subjective experiences of time and space, and technology as an extension of human will and determination.
Arnarson studied sculpture and mixed media at the Icelandic College of Art and Crafts. He has worked as a stage and set designer at the Iceland Drama School, and has taught at the Iceland Academy of the Arts.
Links
Related content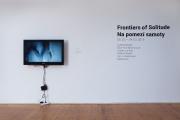 Photographer: Tomáš Hrůza Prague, 5 February to 4 March, 2016 Galerie Školská 28 Fotograf Gallery Galerie Ex Post …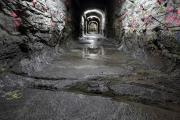 vernissage: Thursday March 31 opening performance by Martin Zet …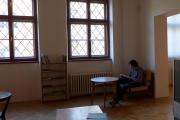 Photographer: Dagmar Šubrtová Jihlava, 31 March 2016 to 29 May 2016 Vysočina Regional Gallery …