Open Call for Guest Residency
When
13 September 2015 to 25 September 2015
Open call for guests and students to participate in the symposium Into the Abyss of Lignite Clouds. This open call is designed for those who are interested in the concept of the symposium, high school students, universities, journalists, specialists and others.
Accommodaton in the picturesque Osek Monastery is limited to 4 persons from the September 13 to 25.
Please send a brief letter of interest.
More information: info@frontiers-of-solitude.org
Program coordinator
Dagmar Šubrtová
+420 723 436 528
info@frontiers-of-solitude.org
Related content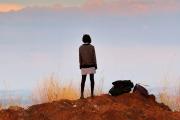 The focus of the expedition and workshops in the landscape around the Most Basin is on current changes in the heavily industrialized landscape, especially with regard to the loss of historical continuity, the transfers of geological layers and social structures, and current discussions about the abolition of territorial limits, as well as the potential for further degradation and exploitation of the landscape by extensive open cast mining. …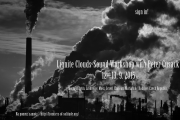 A two-day workshop focused on the sound environments around the brown coal industry in Most Basin (North Bohemia). We used both listening and making field recordings. We also used photography and writing to compare the differences between the sound, visual and language perspectives on the area. …