Ivo Přikryl
When
1 October 2015 to 19 October 2015
Remediation of the environmental (and social) disturbances caused by open cast brown coal mining in the past in northwest Bohemia is a priority for state environmental policy. In order to provide a concept for the full restoration of land following disturbances caused by open cast mining, a special interdisciplinary project supported by a grant from the Czech Ministry of Environment was started in 2000. The initial stage of the project was intended to summarize and evaluate the findings and the works carried out in connection with various reclamation activities in the afflicted area over a period of more than 50 years.
The main aims of the three-year project are to make use of the best available landscape environmental management knowledge in order to harmonize the ecological, aesthetic, productive and social functions of new valuable landscape, including the recovery of historical continuity and an understanding of "landscape memory".
The basic landscape functions were assessed on two different scales. On a large scale, the relevant attributes were investigated over the whole area of the Sokolov brown coal basin (220 km2). The data and experience acquired were used to define large-scale guiding principles for the rehabilitation of a post-mining landscape. On a small scale, the basic characteristics and functions of the landscape were analysed in the Litov-Chlum model area (2 km2). The information derived from this analysis was used to formulate a small-scale approach for the rehabilitation of the model area and also to define general methodological principles.
Ivo Přikryl, RNDr. (b. 1952) is a hydrobiologist working at ENKI o.p.s. Třeboň. His research focuses on zooplankton in lakes, dams and ponds mostly in Central Europe. He is currently studying the possibilities for the protection of wetlands , marshes, the management of dams and the recultivation of the landscape after periods of open cast mining, especially in the Ore Mountains.
Related content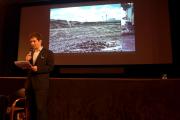 The international symposium Frontiers of Solitude, organized as part of the eponymous art project site will offer a comparison of the opinions, experiences, and points of view of artists, curators, and invited guests on the theme of transitions in the landscape in which we currrently live and of which we are a part. …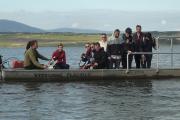 Hydrobiologist Ivo Přikryl will explain the history and current situation of the water environment of the open cast brown coal mining around Most. He is employed at ENKI o.p.s. in Třeboň. His research focuses on zooplankton in lakes, reservoirs and ponds, mostly in Central Europe. He is currently studying the possibilities of protecting wetlands and marshes, the management of reservoirs, and the recultivation of the landscape after open cast mining, especially in the Ore Mountains. …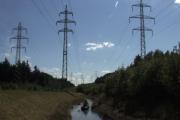 Školská 28 Praha 1 This documentary essay, containing certain elements of a road movie, traces the journey of several individuals during their trek through the foothills of the Ore Mountains. Its aim is to capture an image of the unstable terrain of the area, which is the result of decades of mining and the subsequent (un)successful reclamation activities. The title may be considered as the literal designation of their river adventure as well as a reference to the changeable nature of the landscape. This film, balancing on a fine line between documentary and fiction, appeals to the viewer's imagination and lets the landscape itself tell the story of this devastated and later revitalised area of the Northern Bohemia Region. …