Blog posts
Humoreska: kočky, koulení, hroby a špatná muška prince Josefa Saského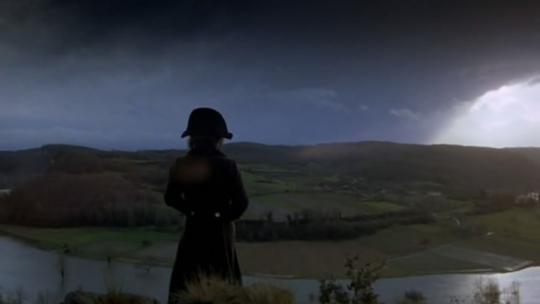 Na den 8. LISTOPADU L.P. 2015 svátek svatého Bohumíra a výročí atenátu na Adolfa Hitlera.
Vypravil jsem se do Oseka vlakem pro zapomenuté bicykly. Z Wilsonova Hlavního nádraží je to jen 2 hodiny cesty. Po cestě z dolního oseckého nádraží mne přišly pozdravit kočky: šedivá a černý kocour s černým a šedým potomstvem. Chvilku jsme si mlčky povídali, patří k domu malíře a básníka pana V. Pak jsem se zastavil na hřbitově u hrobů sester z Notre dame a horníků, zahynuvších při výbuchu na dole Nelson. Na louce děti pouštely draky, bylo slunečno a nečekaných 20 stupňů Celsia. Na bývalém hřbitově u kostela sv. Petra a Pavla v Oseku jsem spatřil u zdi opravený empírový náhrobek, vyhlížející trochu jako pyramida na ilustracích knih Athanasia Kirchera. Na tabuli a kamenné desce v latinském a českém jazyce stojí, že zde odpočívá princ Josef Saský, hrabě ze Zabeltic, který "podniknuv cestu k teplickým léčivým pramenům, skonal zde dne 22. června roku 1802." Jaké lázeňské kůry způsobily smrt prince? Příběh napoleonských válek ukrývá tajemství, nenávist, lásku a smrt. Čím tehdy urazil Josef von Sachsen Platona Zubova?
Princ Joseph de Saxe od roku 1793 sloužil jako plukovník gardy carevny Kateřiny Veliké. Dostal se zde do sporů s jedním z milenců carevny knížetem Platonem Zubovem. V souboji byl Zubov zraněn a po dalším konfliktu s knížetem Nikolajem Gregorijevičem Ščerbatovem byl princ Josef z Ruska vyhoštěn. Po několika letech Zubov našel ve Vídně svého duelistu a Josef obdržel další vyzvání k souboji na šavle. K souboji došlo na Teplickém panství knížete de Ligne, který se měl stát Josefovým tchánem. Zubov byl raněn, tentokrát na ruce a souboj ukončen. Kníže Ščerbatov, který Josefa Saského nejspíš pronásledoval do Čech, (nebo do Vídně) jej znovu vyzval k souboji, tentokrát na pistole. V roce 1802 byly v Rakousku souboje zakázány. Jako vhodné ukryté místo si vybrali duelisté místo nad Osekem a pod hradem Rýzmburk. Josef byl zasažen přímo do srdce a zemře! v náručí sekundanta a přítele knížete de Ligne.
Nedaleko jsem našel i náhrobek ostatků Yelly a Oswalda Thun Hohenstein. Možná je to hrob majitele porcelánky Thun v Klášterci nad Ohří?
U klášteře měli v neděli otevřeno v pivovaru a z kostela byly slyšet varhany doprovázející nedělní mši. Vyzvednl jsem zapomenutou želvu a ocelovou zvonící kouli, napumpoval 2 uschované bicykly a chvíli se zamyšleně procházel po prázdných chodbách. Viděl jsme v duchu, jak Joseph de Saxe klesá zasažen kulkou do srdce k zemi časně ráno na trávu červnové, čerstvě posečené louky .... Potom jsem se zajel na kole podívat na výsypky a odjel motorákem směrem na Teplice.
Related
Into the Abyss of the Lignite Clouds
The focus of the expedition and workshops in the landscape around the Most Basin is on current changes in the heavily industrialized landscape, especially with regard to the loss of historical continuity, the transfers of geological layers and social structures, and current discussions about the abolition of territorial limits, as well as the potential for further degradation and exploitation of the landscape by extensive open cast mining. This expedition is based on the idea that it is necessary, both for art and ecology, to consider the interconnections between people and the landscape, with regard to energy resources, animals, plants, history, and the like. The domains that artists and ecologists share are not simply the realms of the beautiful, the aesthetic, or of pleasure. This thinking spurs a departure from (and rethinking of) the romantic and utilitarian models to which both art and nature have traditionally been subject. Similar attempts to rethink this subject are also occurring in sociology, biology, and philosophy, as well as in the arts. These issues are relevant everywhere, but they are especially pertinent in the Most Basin, which is a unique area with its uncanny combination of its remaining natural niches, a long history of heavy industrial pollution and open cast mining, and recent efforts for environmental recultivation. Participants: Gunnhild Enger, Þórunn Eymundardóttir, Tommy Høvik, Kristín Rúnarsdóttir, Vladimír Turner, Robert Vlasák, Martin Zet. Organisation: Dagmar Šubrtová, Miloš Vojtěchovský, Michal Kindernay. …
Gallery