Blog posts
Pavel Mrkus - KINESIS, instalace Nejsvětější Salvátor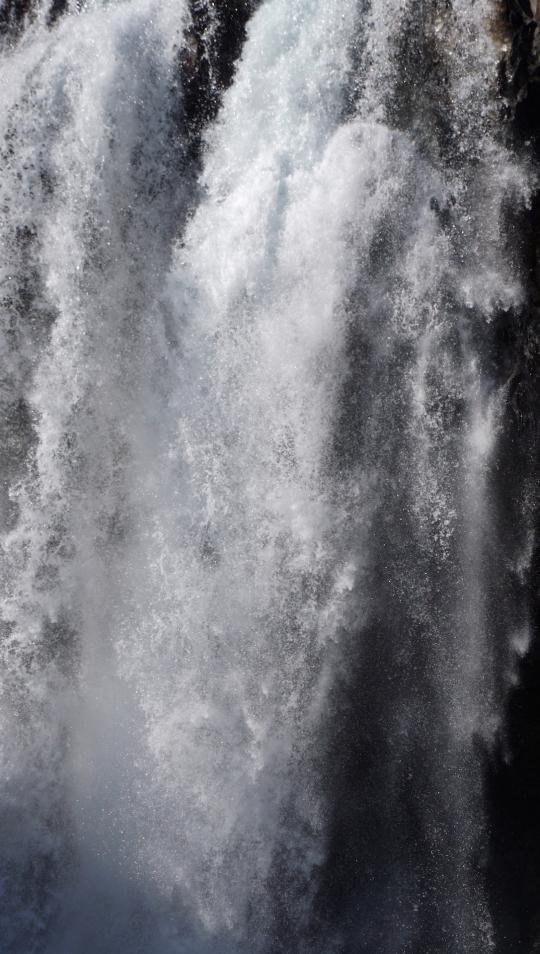 New audiovideo installation KINESIS by Pavel Mrkus will be premiered at the church of Největější Salvátor December 13. at 8 pm.
the video materials were captured at Iceland expedition the waterfall Dettifos.
Základním a jediným obrazovým motivem Mrkusovy monumentální videoprojekce na klenbu chrámové lodi kostela Nejsv. Salvátora v Praze je tekoucí voda, transformované záběry vodopádu Dettifoss, které autor pořídil letos v létě na Islandu již s představou této umělecké intervence v sakrálním prostoru. Nejedná se o pouhou ilustraci adventní doby. Mnohé asociace, které se dnes nabízejí, neočekával ani autor, když záběry pořizoval. Jak sám uvádí, při návrhu mu "formálně šlo o pohyblivý obraz, extenzi fresky, nikoliv o naraci. Obrazově se výjev vztahuje k barokním formám v architektuře, iluzivním malbám a ornamentům, které působí dynamickým cyklickým pohybem. Je zároveň konkrétní i abstraktní tím, jak se propojuje s geometrií klenebních oblouků a s jejich ornamentálními štuky."
Mnohovrstevnatý motiv vody a jeho četné symbolické významy, nečekané souvislosti, které se odhalují specificky jen v salvátorském jezuitském prostoru a konkrétní době, ve které žijeme, rádi přenecháme k uchopení každému jednotlivému návštěvníkovi. Jen ještě jedno vysvětlení: Název KINESIS odkazuje k řeckému pojmu, který v překladu znamená pohyb. Používá se dnes především ve fyzice ve spojení "kinetická energie". Pohybová energie se projevuje ve všech měřítcích od makrokosmických vazeb planetárních systémů až po molekulární či atomické vazby částic. Přitom jde o energii měřitelnou jen ve vztahu k referenčnímu bodu, jehož středem může být právě pozorovatel.
vernisáž: 13. prosince po mši svaté třetí neděle adventní Gaudete, která začíná v 20.00 hodin
text: Martin Staněk