Blog posts
Best a Basta době uhelné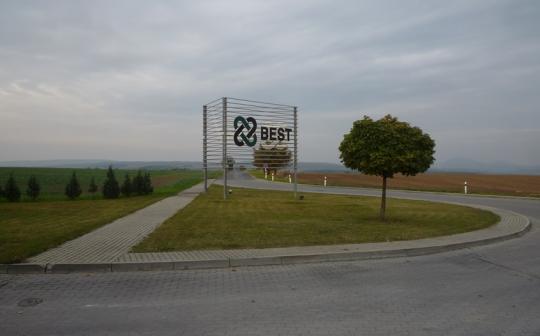 Prohlášení zveřejněné inciativou Limity jsme my
"Před pětadvaceti lety, 30. října 1991, provedla první demokraticky zvolená vláda naší republiky velkolepý akt rozloučení se s tragickým dědictvím režimu komunistické strany: stanovila územní limity těžby hnědého uhlí v severních Čechách. Dala nám jasnou hranici, za kterou se povrchová těžba tohoto fosilního paliva nesmí rozšířit, a uzavřela tak společenskou smlouvu s obyvateli regionu. Ti se museli do té doby takřka neustále strachovat o své domovy, jak to dokládá dlouhý seznam obcí vysídlených a zničených kvůli uhlí. Limity po celé čtvrtstoletí plnily svou úlohu. Díky odvaze a neústupnosti obyvatel Horního Jiřetína či Litvínova a podpoře lidí z celé republiky odolaly (s nešťastnou výjimkou lomu Bílina) opakovaným pokusům o jejich prolomení. Situace se ale mezitím změnila. Pokračující těžba a spalování uhlí již dnes neohrožují jen domovy a zdraví Severočechů. Jsou jednou z bezprostředních příčin změn klimatu, se všemi jejich ničivými důsledky. Právě proto chceme při příležitosti tohoto výročí dodat něco nového."
Limity těžby už nestačí
"Těžbu a spalování uhlí je třeba ukončit mnohem dříve než v roce 2055. Česká republika například zbytečně provozuje arzenál zastaralých uhelných elektráren. Každým dnem tato nepotřebná zařízení zamořují naše ovzduší i těla těžkými kovy a polétavým prachem a přispívají ke změnám klimatu. Víc než 20 procent veškeré vyrobené elektřiny přitom vyvážíme."
"Místo nesmyslných úvah o ustupování zájmům uhlobaronů bychom tedy měli červenou čáru limitů v mapě posunout opačným směrem a ukončit těžbu co nejrychleji. Již dnes máme na dosah ruky čistou, citlivou a realistickou alternativu. Česká republika může dle exaktních propočtů do poloviny tohoto století vyrábět naprostou většinu elektřiny z obnovitelných zdrojů a emise skleníkových plynů srazit prakticky na nulu. Počerady či Chvaletice můžeme zavřít klidně hned zítra. Jiná opatření budou trvat déle a mohou být nesnadná."
Naši nečinnost nic neomlouvá
"Proto požadujeme konec doby uhelné. Žádáme bezodkladný odpis uhlí pod ohroženými obcemi a uzavření elektráren Chvaletice a Počerady jako počátek nejrychlejšího možného postupu směrem k úplnému ukončení těžby a spalování uhlí v naší zemi. Přechod na obnovitelné zdroje. Žádáme, aby se Česká republika jasně přihlásila k plánu přejít úplně na čisté zdroje po vzoru německé Energiewende a ukončila svou závislost na špinavé energii velkých koncernů. Požadujeme spravedlnost pro regiony a obyvatele postižené těžbou. Je nepřijatelné, že většina zisků z těžby odchází z regionu na konta uhlobaronů či do státního rozpočtu. Žádáme, aby vláda řádově zvýšila poplatky z těžby a získané prostředky použila k transformaci Ústeckého kraje a k zajištění důstojné práce pro ty, kteří ji s koncem uhlí ztratí."
"Nastal čas nakreslit na mapu červeným perem nové limity. Těmi jsme my sami. Stejně jako desetitisíce lidí po celém světě, i nás přivedla vážnost klimatické krize k rozhodnutí přejít od slov k činům. Dáváme proto na vědomí, že se ještě před sněmovními volbami v příštím roce postavíme těžbě a spalování uhlí přímo, a to účastí na předem oznámené, masové, nenásilné blokádě infrastruktury některého z českých dolů či elektráren, anebo na legálním protestu na její podporu."
"Včas oznámíme, kdy a kde se akce uskuteční i jak bude vypadat. S její přípravou ale začínáme právě teď a vyzýváme všechny, kteří souhlasí, aby se k nám přidali. Době uhelné odzvonilo. Pojďme ji společně ukončit."
31.10.2016
Elektrárnu Počerady tvoří pět bloků s celkovým instalovaným výkonem 1000 MW. Do provozu byly uváděny v letech 1970 až 1977. V 90. letech byla elektrárna odsířena a její provoz ekologizován. Ročně elektrárna vyrobí zhruba šest TWh elektřiny spalováním hnědého uhlí z pět kilometrů vzdáleného lomu Vršany. Emise oxidu siřičitého se snížily díky odsiřovacímu zařízení, jehož technologie je založena na principu mokré vápencové vypírky. Odsíření bylo dokončeno v roce 1998.
Nedaleko mohutné elektrárny Počerady a dnes už zmizelých vesnic Třískolupy a Volevčice je na konci cesty továrna na betonové tvárnice Beston a sádrokarton Best Polerady, označovaná na mapě někdy podle firmy Knauf. V poli po cestě k ní trčí mohutný černý ohořelý kmen starého dubu, pod ním předměty připomínající pohřebiště. V Továrně vyrábí ze sedimentovaného popíku, sádrovce z filtrů, zachycujících síru a kaolínových kalů sádrokarton, tvárnice a dlažby. Za ohradou se skladovanými tvárnicemi se zvedá podivné uměle nasypané kopec mírně vzhůru a když se chodec přehoupne přes horizont, otevře se mu/jí scenérie jako ze scifi filmu.V údolí jsou dvě jezera, předělená hrází, v dolním roste kolem břehů rákosí. Nad betonovými věžemi zvedajícími se z vody krouží poštolky a holubi, na hladině plavou hejna kachen, 3 labutě, občas proletí nad hlavou letka divokých husí. Potrubím vedoucím od elektrárny neustále proudí hustá tekutina a tuny kalů z popílku, který prošel ve spalovnách ohněm se usazují na dně horního jezera. Jak hluboká je tmavá voda kolem věží a kde byly vesnice Třískolupy, nebo Praskolesy? U Počerad se těžil kdysi balas (červená hlína), ze kterého se vyráběla růžová nebo červená barva, známá pod obchodním názvem "andělská červeň"
Elektrárna Počerady je nedaleko, její chod není u jezera slyšet. K nebi ze tří vysokých komínů stoupá bílý, čistý kouř. Mokrá vápencová vypírka mění spálené uhlí na popílek. Popílek se mění na kaly, kaly se mění na spraše.
na stránce firmy Best stojí:
"Nepatříme mezi milované a preferované, nejsme globální exportéři. Resp. jsme jen malí příhraniční exportéři. Asi i proto mě vždy udiví, když politici, instituce, média a další slepě adorují společnosti, které vyvážejí svoje výrobky do 84 zemí světa, či do 174 zemí světa, někteří dokonce i do Severní Koreje. A ani se neptají, kde mají domovskou adresu, jaké výnosy, pro koho výnosy, kde daní, kolik daní.
My jsme globální blokaři. Ze 193 států světa, jež jsou registrovány v OSN, jsme do našeho průmyslového sektoru na našem území dovolili vstoupit jen jednomu, a to nesmírně nepatrně. Ne administrativní blokací, ale svojí světovou kvalitou, dynamikou růstu, výkonností, dnešní velikostí. Jsme čeští adresou, hrdostí, i daněmi. Mělo by to tak být, protože jinak republiku rozpustíme...
Ekonomika by měla termín "globální blokař" ("global blocker") zavést.
Každá z lidských činností se odráží v okolním světě. Patříme mezi moderní průmyslové podniky, a o to více se snažíme, abychom případné negativní dopady naší výroby předem eliminovali či zcela vyloučili.
Jako jedni z prvních v oboru v České republice jsme se proto začali řídit velmi přísnými pravidly světové normy ISO 14001, která se otázkami environmentálního managementu a přístupu k životnímu prostředí zabývá vyčerpávajícím způsobem.
PODNIKOVÁ PRODEJNA BEST POLERADY U MOSTU
V každé z našich nových podnikových prodejen máte příležitost získávat inspiraci nejen na venkovních plochách, ale i uvnitř prodejny. V nových prostorných showroomech najdete expozice těch nejmodernějších výrobků pro celé spektrum architektury venkovních úprav. Jako jediní v našem oboru nabízíme tak rozsáhlou a stále inovovanou prezentaci betonových výrobků.
u nás si určitě vyberete
bezplatně vám poradíme
Tomáš Březina
Gallery